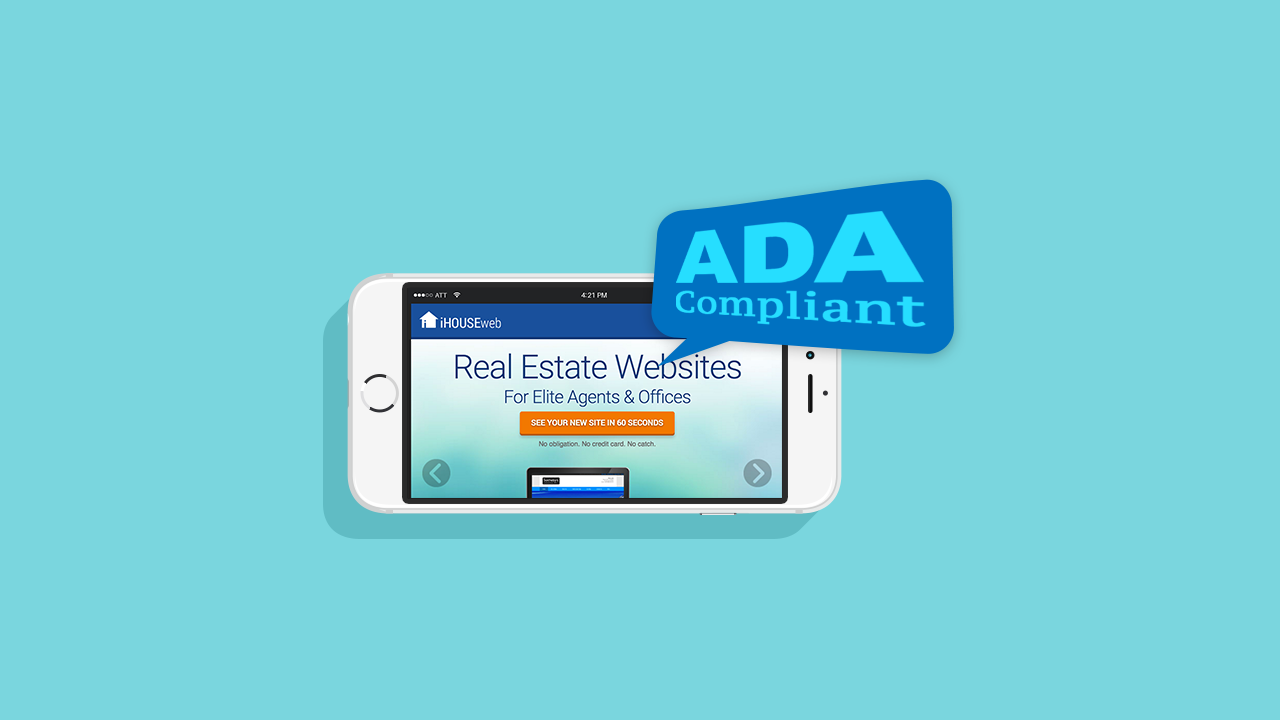 iHOUSE Elite Websites Are ADA Compliant
ADA Compliance is a growing concern for many real estate website owners due to some recent press from the National Association of Realtors®, but what does ADA Compliance really mean for a website? The Americans with Disabilities Act (ADA) protects Americans with Disabilities against discrimination by imposing accessibility requirements and accommodations for the disabled. People often associate ADA compliance with building access, seating, and parking requirements, but ADA compliance can be just as important online. If a website is not ADA compliant, it may be completely unusable for visitors that rely on screen readers or other adaptive software. An ADA compliant website should have descriptive alternative text associated with important images, html elements should be properly implemented for optimal screen reader compatibility, text transcripts of videos should be available, and the core functionality of the website should not rely on precise movements with a mouse pointer.
Because many iHOUSEweb customers expressed interest in ADA compliance, we have updated all templates and stock content to comply with ADA guidelines. Since we cannot guarantee that your own custom written content is ADA compliant, we have integrated a new tool into our editing interface that allows you to audit your content so that you can easily identify and resolve any compliance issues.
To utilize the new accessibility checker, edit the content of a page or widget on your iHOUSEweb site and click the "check accessibility" icon at the top:

Follow the instructions to resolve the accessibility issues.
Minor issues (like images missing alternative text) can be "quick fixed" within the accessibility checker interface:

Major issues may only be resolved by restructuring or reformatting your content. For example, ordered lists should always be created using the CK editor button to ensure the underlying HTML is valid:

If instead, you create an ordered list manually (typing numbers on each line), your content will not pass the accessibility check since the formatting is not ADA compliant:

Once all accessibility issues have been resolved, you will see a message that says "This content block does not contain any accessibility issues."
If you have audited all of your custom content and no issues remain, you can rest assured that your website is ADA compliant.