Listing promotion is a key challenge for most real estate professionals. If you don't apply an effective strategy to sell your listings, it makes no difference how many you have! Every home seller wants to be assured that you will do everything in your power to get him top dollar when selling his home, and the best way to do that is to actively advertise your listings in a diverse range of locations.
The success of a sold listing is due largely in part to who you are exposing the listing to. With so many avenues available to showcase and promote listings, a listing agent should focus his efforts on advertising in the locations where the most homebuyers are likely to see them.
Today's real estate industry is heavily geared toward Internet homebuyers and therefore it's difficult for a real estate agent or broker to maximize his sales leads without the support of a good online program. This issue of iHOUSE Blueprint is dedicated to providing you with information on both effective listing promotion and helpful tips for online marketing.
New Avenues for iHOUSE Website Lead Generation with Oodle

All iHOUSE website customers now have the option to submit their listings online to Oodle, real estate classifieds powerhouse with online directories for homebuyers nationwide. Each time your listing is found on Oodle, it will be accompanied by a link to your website, driving more traffic to your business and getting your listings maximum exposure!
Click here for more details!
Even More Exposure for iHOUSE Website listings with Trulia

Not only can iHOUSE website customers submit their listings to Yahoo! Classifieds and Oodle search engine for local classifieds, but now they have the option to submit to yet another online real estate search engine, Trulia, Inc. Every listing that is searched on Trulia.com will link back to the real estate agent's website, getting your listings even more exposure than before!
Click here for more details!
New Toll-Free 24/7 Listing Information Service

iHOUSE Web Solutions introduced iHOUSE ConnecTel to our suite of real estate marketing products in March of 2006. This new product provides homebuyers with detailed listing information 24/7 without you even picking up the phone. It captures leads' contact information, and helps you track your advertising so you know where to effectively spend your marketing dollars.
iHOUSE Website Enhancements

A goal of iHOUSE Web Solutions has always been to provide the most up-to-date products and enhancements for our customers, and we're keeping to our traditions in 2006! Some of the new enhancements include:
You can now upload up to 25 photos as opposed to the previous maximum of five pictures on your homepage slideshow.
The File Manager tool on your Admin Menu now has added storage. Instead of having a limit of 5MB for all the files you'd like to store and link to your website, you now have 100MB! And, if that wasn't enough,
We've also upgraded your file size allowed from 1MB to 3MBs. Now, you shouldn't have any trouble storing those larger files in your iHOUSE Admin Menu.
Check Out the Members Forum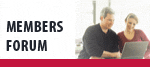 iHOUSE Web Solutions now offers a web portal stocked with information about improving your business and tips on using the tools that your iHOUSE website provides! You'll find links to Internet Marketing information, search engine optimization and plenty of real estate resources, with more coming soon!
New Help Center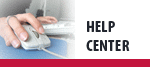 We've upgraded our online help center to better cater to your questions. It has been revamped with new screenshots, articles and additional help topics requested by you!
Click here to visit the new online Help Center!