In our July Issue of Blueprint we will share with you a case study on how a Lead Capture Hotline increased an agent's business by 50%, as well as introduce you to Neil Case from Antioch, CA.
Kevin Miller Shares His Secrets of Success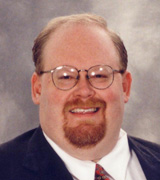 Call Capture Hotlines haven't always had the best reputation in the real estate industry. Some providers charge extra fees for going over your minute plan or even for essential services. Some agents are convinced that hotlines don't work, without ever even trying one. But the truth is, hotlines do work and not all providers are a pain to deal with. Kevin Miller, a New Albany, Indiana REALTOR® gave ConnecTel Real Estate Hotlines a try and now gets half of his business from his 800 number.
There's Always Something New at iHOUSE Web Solutions
Free Personal Training Sessions!
We want all of our clients to find success with their businesses and of course with our products. That's why we've recently extended our free, unlimited Personal Training Program to IDXPro and ConnecTel Real Estate Hotline customers in addition to iHOUSE Website users. Our Personal Trainers spend as much time as needed to ensure that customers know how to use our products and offer tips and tricks for getting even better results. Call our Customer Support Team to setup a Personal Training Session!
ConnecTel Real Estate Hotlines Reach Out to Sellers
A lot of people don't realize that Call Capture Hotlines are not only great for getting buyer leads, but also really impress sellers! That's why we created an ad that our ConnecTel Hotline users can place on their websites to get more listings! Take a Free, No Obligation Test Drive of ConnecTel Today and check out the seller ad too! We'll waive your entire startup fee ($149) if you sign up before 7/30/09.
Attention Texas REALTORS®!
As a Member Benefits Partner with the Texas Association of REALTORS®, we'll be in Dallas in September for the annual TAR Tradeshow! Make sure to visit Booth 111!
And if you're a member of the Amarillo Association of REALTORS®, the Plainview Association of REALTORS® or the Laredo Association of REALTORS®, IDXPro is now available to you! Take a Free Test Drive of IDXPro Today! (Remember Texas REALTORS® pay no start up fee on iHOUSE Products!)
IDXPro® is now available for 9 More MLSs!
We have been busy expanding our network of MLSs and our best-in-class IDXPro MLS Search Solution is now available for the following NEW MLSs:
Alabama – Lee County Association of REALTORS®
Arizona – White Mountain Association of REALTORS®
Florida – Lee County Board of REALTORS®
Idaho – Selkirk Association of REALTORS®
Louisiana – Lafayette Board of REALTORS®
Nebraska – Great Plains MLS
Rhode Island – Statewide MLS
South Dakota – Northern Black Hills Association of REALTORS®
Virginia – Roanoke Valley Association of REALTORS®
Are you a member of one of these MLSs? If so, mention Blueprint when you sign up before the end of July and you will save 50% on your IDXPro MLS start up Fee!
Customer Close-Up: Neil Case of Antioch, CA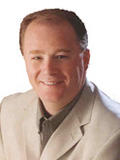 This Month's Customer Close Up features Neil Case.
Neil Case is a successful broker from Antioch, CA, a suburban town on the edge of the Bay Area that has been dramatically effected by both the booming Housing Market of a few years back and the sub-prime lending crisis that followed it. According to Neil, "Antioch is on the edge of suburbia for the Bay Area so our market always has the wildest swings. When the market was great, it was on fire because it was so good, but then when the market turned down, our market turned down to the extreme and now it is starting to swing back again." Like in many places it has been a hard couple years.
iHOUSE® Tips & Tricks: Using IDXPro for My Listings / My Office Listings
Did you know that our IDXPro Customer Support Team can create a link that will populate all of your listings from the MLS onto your website? Just call our IDXPro Support and ask for a "My Listings" or "My Office Listings" link. You'll just need to provide 2–3 MLS numbers from your active listings Learn More about IDXPro MLS Search.
iHOUSE Blueprint Poll
Have you shifted your real estate specialty in response to the current market?
(Poll is now closed.)
Did you miss an issue? Check out our past issues here.