We've created a new lead-visualization tool for our ELITE Websites and IDXPro customers. The lead funnel works together with lead statuses (also new) to help you nurture your leads until you successfully convert them into clients.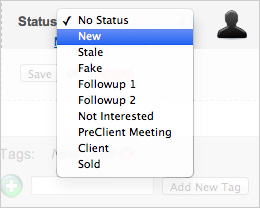 All of your leads start with a status of
New
. As you start following up and qualifying them, you'll change their status to one that's further down the lead funnel. You can use our default set of lead statuses or create your own custom ones – and then order them to create a funnel that reflects your workflow.
Clicking on one of the funnel's status bars takes you to a results page containing all the clients with that lead status.
Easy, right? Time to start working those leads!
Not a customer yet? Take a free test drive!