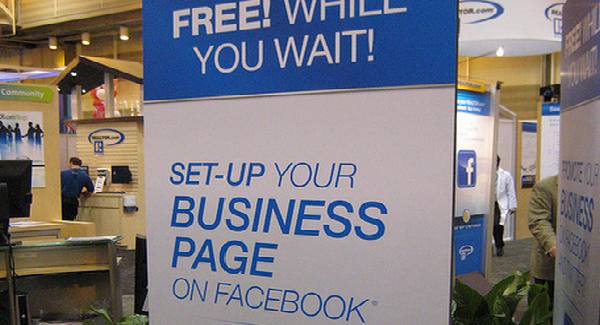 Did you know that you can have a Facebook page devoted only to your real estate business? One that's totally different from your personal Facebook page? You can, and if you didn't know that, you're not alone. The distinction isn't always clear.
Properly used, a Facebook business page you set up about your real estate business can begin to generate leads for you.
You do want your business life separate from your personal life. A business Facebook page helps you accomplish that.
What you'll need
To get the most from Facebook you'll need to be prepared when you set it up.
In addition to real estate as a business category, you might want to add a specialization or the neighborhood your work as additional categories.
You'll have the opportunity to state what you're about in 155 characters. Treat this as a mini ad about why your the agent folks want to contact. For example, you might say something like:
Specializing in the City Heights – I live in the neighborhood – residential and commercial real estate.
Or
I track all new homes as they're being built – which is why I can help you find exactly the home you want.
TIP: Draft your copy in Word and it will give you a character count when you click on the word count button in the lower left corner of the page.
You'll also want your iHOUSE webpage link. You can also add other social media handles, but don't until you set up business accounts with them.
You want an easily remembered and easily typed Facebook address. Your name, with no spaces, may be perfect; after all, that's how most people think of you. Or you could choose something like SanDiegoRealEstate using the name of your city if it hasn't already been taken. Give some serious thought to this – you'll only be able to change it once.
You'll be able to upload your picture or tell Facebook to upload photos from your website.
Although you may eventually want to try an ad or two of Facebook, skip that for now.
You start to create your Facebook business page here.
Using Facebook well
When your page is complete you'll actually get an email from Facebook. It's not particularly helpful in my opinion. You've already created your page – I don't know why they open the email with that – of course, by the time you read this that email may have changed.
The also encourage you to go to friends and family and ask for 'likes.' That's probably not the best thing to do. You want potential customers to find and like your page and you do this in two ways:
You post useful content – your listings and maybe articles about your community.
Integrating your Facebook page with your other marketing efforts – particularly with your iHOUSE website.
Mashable has a good article on using Facebook wisely called 5 Best Practices for Real Estate Pros on Facebook.
Start slowly and be consistent
A Facebook business page can be a good source of leads but it can also be a horrendous time sink if you start getting caught up in it.  Start slowly. Get your page set up. Post your listings. Notice what's happening.
Make sure your respond to comments and particularly to appropriate questions. If it isn't about real estate or your community, it may be best to ignore it. Like all your marketing, Facebook is really about building relationships.
We'd love to hear your experience with Facebook – tell us in comments.

ebook page