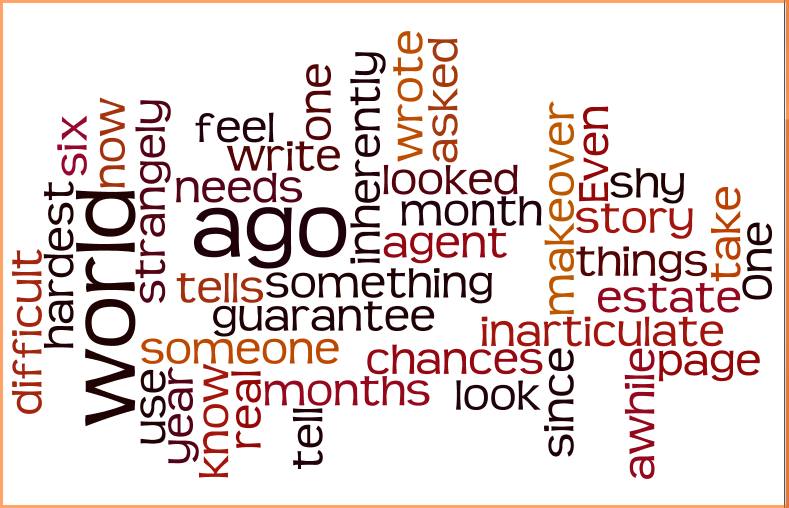 The chances are it's been awhile since you looked at your About page – you know, the one on your website that tells the world why someone should use you as their real estate agent. Even if you wrote it only a month or so ago, take a look at it now. And if it was more than six months or a year ago, I can guarantee it needs a makeover.
One of the hardest things in the world to write is about ourselves. There's something inherently difficult – we feel strangely shy and inarticulate when we're asked to tell our story.
Here's an approach that may help.
Who is your ideal client?
Spend some time deciding who your ideal client actually is. Is it a family? A family with young kids or older kids? A single person? An elder? A parent who is buying a condo for their college age student as well for its investment value? A real estate investor? A developer?
You may have a couple of ideal clients in mind, but generally speaking, more than two or three makes it difficult to target your marketing effectively.
What does your ideal client want?
Now that you've decided who your ideal client is, make a list of five or 10 things you know they want when it comes to real estate – either buying, selling, or investing.
Let's suppose your ideal client is a family with two or three kids who want to move up from their first, now cramped, home or condo, to something more spacious, even gracious. You could well imagine their list would include:
Good middle and high schools districts
Safe neighborhood
Four or five bedrooms
Decent commute for both mom and dad
Close to shopping and other amenities
Open concept
Dining room big enough to seat 10 or 12
How does who you are fit this list?
Now, what about you is like your ideal client? Are you also a parent? Say so. Do you live in an area like the one they describe? Tell 'em about it. Are you active in the community? Make a list of your activities. Do you love to entertain? Or maybe you've discovered many people like your barbeque sauce – share your recipe or tell them why it's a secret. Tell the story of how you found the neighborhood, or the trials you went through when you bought your home.
You get the idea.
What if you're not like them?
If you're not like your ideal clients, don't despair. In fact, you don't want to try to be identical with your ideal client, just sympatico. They are your ideal clients for more than one reason.
Perhaps you have raised kids. You can talk about that. Maybe you've lived in an area like they want for ages – making you a real expert. Perhaps you're a new real estate agent eager to help families. You can tell that story. It could be that you want to move into a neighborhood like they want so you're making a speciality of it. Talk about your own desires.
Tell the story of you and real estate
Now, put the story together about you and real estate. Maybe how you came to real estate is both a good story and gives insight into who you really are. Or what you like and/or hate about the business. Juice it up a bit.
You can begin with a list, but a truly effective About You page will tell your story. You want to add some emotion to your story.
The length should probably be 1,000 words or less – as a rule of thumb anyway. 
Including pictures of yourself doing things can add interest.
Your goal is to help potential customers identify with you, at least in part. They more they identify or recognize themselves in you, the more likely they are to call you.
Have you got questions about your About page? Ask 'em in comments and I'll do my best to answer them.