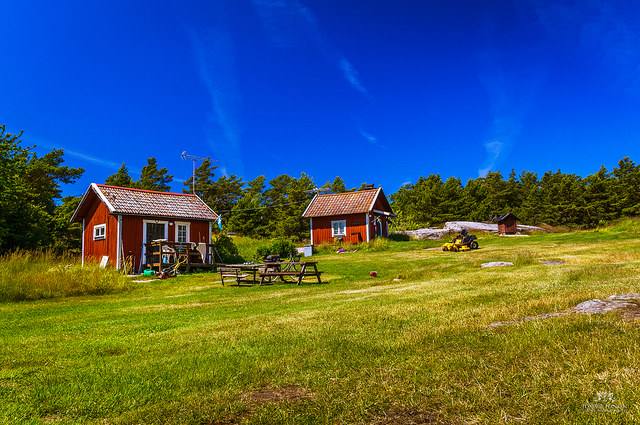 The summer season can be a great time to sell (and therefore list) a home. While not quite as popular as spring and fall, there are some definite advantages.
The biggest problem you face as an agent is the heat. If you're in a truly hot area, you know how discouraging that can be for any transaction. You can help your clients show their home to its best summer-time advantage with these tips:
Outside:
Keep the lawn mowed – grass grows faster in summer – keeping it mowed lends to curb appeal.
Freshen lawn furniture – if you've got outside furniture, a barbecue, etc., make sure they look great. A coat of paint, a good polish all make your yard more inviting even in the heat.
Add a hammock – A color full hammock strung between trees, on it's own stand or hung from the porch adds a sense of calm and play.
Make sure the flowers are trimmed – The lawn isn't the only thing that grows quickly in summer. Keep flower beds neat and tidy, adding to the general delightful ambiance you want to create.
Repair the obvious – if something obvious needs repair, like a fence, or a torn screen door or broken down outdoor furniture, fix it or get rid of it.
Declutter – it's amazing how much stuff can accumulate, even on a condo balcony. Get rid of the clutter – all of it. It makes it much easier for potential buyers to see themselves there.
Inside:
Declutter inside too – Clutter inside is not only messy, it seems to add to the heat. Purge your home of clutter.
Let the light in – open heavy drapes to allow more light inside. A bright home usually looks cooler than a dark one. The exception is a shaded cool corner that's well lighted. Make sure to turn lights on for early evening showings.
Make sure the window sparkle – it's worth the money to have your windows professionally cleaned inside and out.
Keep it cool – if your area requires air conditioning, turn it on. If not, make sure you open to the prevailing breezes. In the heat of summer a home that's comfortably cook will tend to sell quickly.
Bring in flowers – summer says flowers! If you have them growing in you yard, bring in several big bouquets. Or buy enough for two or three arrangements.
Keep ice water and glasses on hand – a pitcher of iced water in the fridge and a set of clean glasses on a tray in the kitchen is a nice, welcoming touch. Just add a note if you're not going to be there.
By the way, keep your clients and yourself hydrated when showing property with a cooler of fresh water and paper cups (they go in recycling when you're finished) in your trunk.
Summer can be a great time to list and sell property.