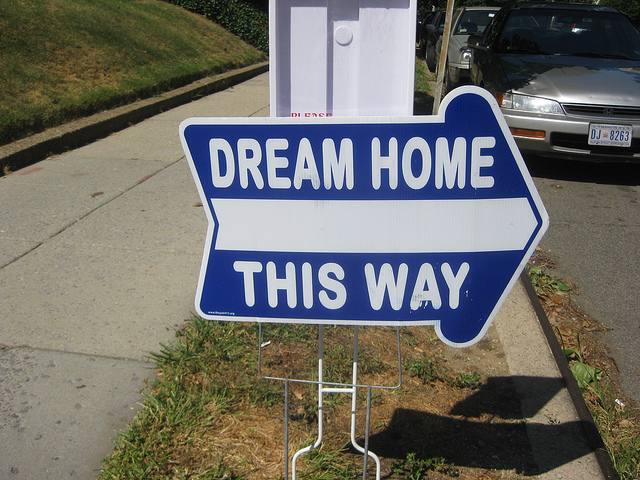 Open houses are such great tools to help agents add to their list of potential buyers and sellers. That is, after all, the prime purpose of holding an open house.
Sure the seller likes the idea of having potential buyers come through, but the chances of someone wandering into an open house actually buying that home are pretty slim. Which doesn't mean you should be prepared to write up an offer right there. You should be ready with the right forms on the spot.
You also need a way to easily capture the name, address and email address of people who come through. You want this not only to show your seller, but to add to your own list of possible clients.
But first you've got to make sure people can find your open house and sign placement is key.
The first step is to ask the owner for hints about the various ways people can get to the house. Often they know something you don't and won't easily find out. Besides, most sellers like to be consulted.
From the house out to main streets
The best approach is plan sign placement at least a week or two before the open house is scheduled. You need to decide how many signs you want and where to place them.
This planning is paramount. If you need 15 signs to do a great job but have only 10, with enough lead time you can have the extra five printed up in time.
Start from the house that will be open and drive to the nearest main street. Note each cross street. Don't skimp on these. If your sign can truly be seen from two blocks away, fine, but if there's any question, add a sign with at each corner.
Do the same thing and drive to another main street.
Think about all the ways people can get to the location. Probably there will be one or two main approaches; in many cases there will also be several less direct ways to get there.
Remember that most people will be looking at more than one house that day, so they may be coming from an odd direction. Make sure that way is signed too.
If you discover you need more signs, get them. You can often find them at hardware stores that will allow you to write the address and your name on them. You can also order truly inexpensive signs via the internet. Sure, you want more substantial signs, but these 'temporary' signs are great for making sure you don't lose people because you don't have enough.
Avoid client frustration
I can't tell you the number of times I've headed for the grocery store, spotted an open house sign and decided to take a look only to get totally lost because there's too long a gap between signs – and this is in neighborhoods I know. There's no reason this should ever happen to you.
Plan ahead and you'll probably be delighted with the turnout.
If you have questions about open house signs, ask them here and I'll answer them for you.