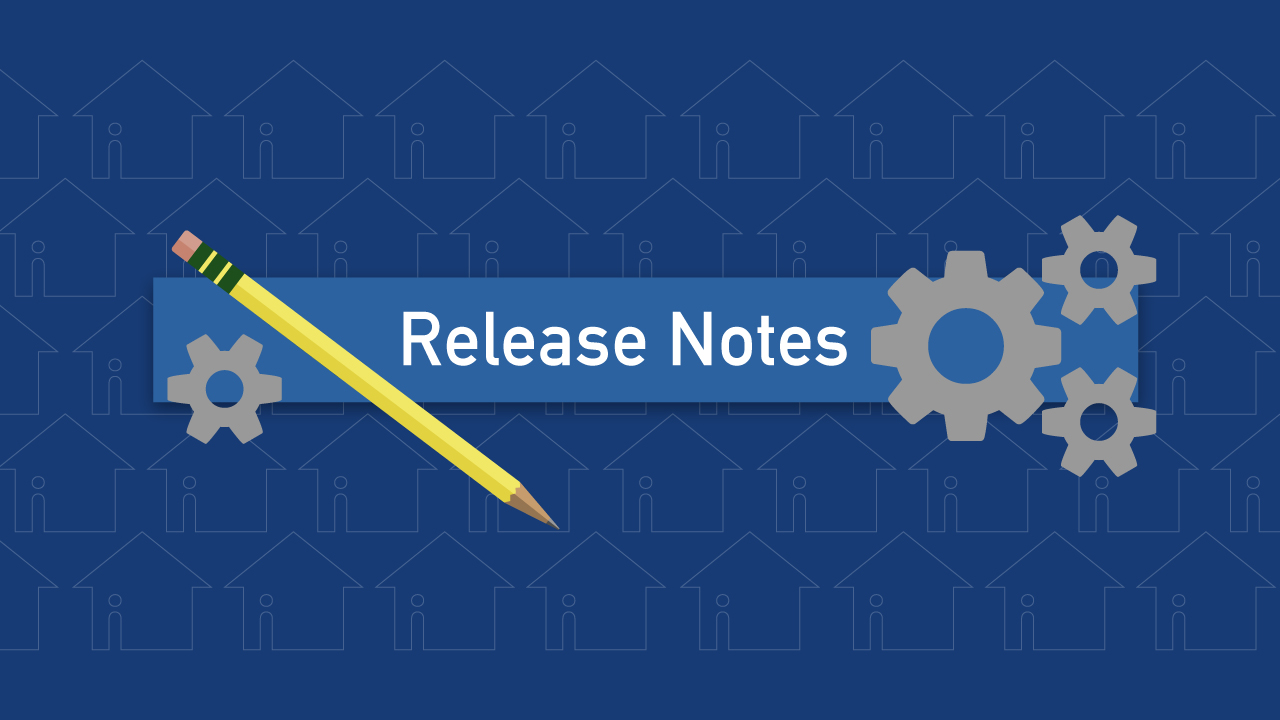 Release Notes – 2016.05.12
New Features
Modal Forms for Listing Details Page
The "Request Info", "Schedule a Showing", and "Tell a Friend" forms on the listing details page have been changed to open in a modal (lightbox) instead of in a new window. This avoids problems with popup blockers.

New Captcha
We've replaced the old version of reCAPTCHA with the most recent one (version 2.0) for all of your website forms. This provides a better user experience, generally only requiring a single click to confirm that you are a human.
Changes
Saved Search Pages
Saved search pages used to require you to create your own personal saved search, and then link the page to that saved search. Now, when you create or edit a saved search page, you simply choose what search parameters you want for just that page. This is a better user experience and stops spamming your "my saved searches" area with searches that aren't of personal interest to you.

Pre-existing saved search pages will continue to display the same search results they always have, but now are easier to edit and no longer rely upon your personal saved searches.

Logged-in Agents (Office Packages)
Logged in agents have expanded abilities to create their own saved searches and listings, and to apply those to their clients. Before, only agents with their own website had the ability to do this.
Bug Fixes
Template Fix: Splash
Fixed an issue where custom slideshow banner was overlapping content below it.

Default Blog Content Typo
One of the automatically generated blog posts for new accounts had a typo in one of the sentences. This typo has been fixed for both new and existing accounts.

The Map tab was showing even if an agent disabled showing the address (IDXPro)
Fixed. This tab is now hidden if showing address is prohibited.

Better price rounding
Map markers show rounded prices for the properties they represent. To arrive at these values we were using the javascript "toFixed" function. However, this function is unreliable for some cases, so we have replaced it with a more accurate and reliable version.

Inactive listing photos – 404 error
The 'See additional photos' link was broken for featured listings if they aren't in the MLS database or the archive table. Created individual controller method for featured listings gallery.

Inaccessible account editing page (IDXPro)
There were undefined variables that were preventing the account editing page from rendering.

Saved Listings Page: Remove link (Express package)
For Express Package sites, on the Saved Listings page when there were no listings, a block was showing with a link to "Search for homes".
That functionality is only available on Pro Package sites and has been removed.

Wild Card Search doesn't work as well
A previous change (allowing "Clayton MO" to work as "Clayton, MO") broke multi-word subdivision names. Fix e-released to production 5/2

MLS Compliance: MI-REALCOMP disclaimer changes
The font size of the disclaimer is now larger and additional credit is given to Realcomp's subsidiary data sources.